French Impressionism Exhibition & GOYA: Drawings from The Prado Museum at the National Gallery Victoria

Rescheduled date to be advised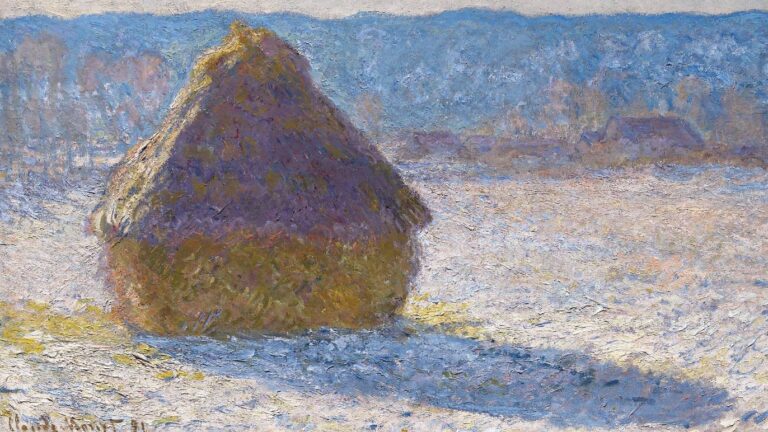 French Impressionism is host to arguably some of the most famous (and most loved) artists of all time. Monet, Pissarro, Renoir, Van Gogh and Degas are just some of the artists who achieved such acclaim that they remain household names even a century after their deaths. This winter you can see some of the artist's most beautiful and well-known works at the NGV's new Winter Masterpieces exhibition, French Impressionism: From the Museum of Fine Arts Boston.
The NGV will host more than 100 French Impressionist works by artists like Claude Monet, Vincent Van Gogh, Pierre-Auguste Renoir, Edouard Manet, Camille Pissarro, Edgar Degas, Paul Cézanne and Mary Cassatt. The exhibition is running in partnership with the Museum of Fine Arts, Boston, which is well regarded for its collection of French Impressionist masterpieces. The collection of 100-plus works coming to Melbourne includes 79 paintings that have never been seen before in Australia, including 16 canvases from Monet that will be presented in a way that replicates the oval gallery that the artist helped design at the Musée dl'Orangerie, Paris.
Senior Curator of International Exhibition Projects, Dr Miranda Wallace, says
"These art works from the Museum of Fine Arts, Boston, are among the most iconic images of French Impressionism, and many of them epitomise what is most loved about the movement: radiant colour, iridescent light effects, a joyous and impassioned response to the beauty of nature."
Next, we visit the world-exclusive exhibition Goya: Drawings from the Prado Museum features more than 160 works on paper by Francisco Goya (1746 – 1828), celebrating the artist's extraordinary draughtsmanship and imagination. Considered to be one of the first truly modern artists, Goya produced
humorous and critical images of Spanish society that comment on gender relationships, social inequality and violence, as well as visions of fantastic creatures.
COST:                   $185 per person            (Cost is non refundable at time of booking)
INCLUDES:         Gippsland Travel escort, return coach transfers from Warragul, general admission to French Impressionism Exhibition, lunch at The Tea House at the NGV, entry to Goya Exhibition, water & snacks on coach, hand gel.
Group size:         15 to 20 passengers