Melbourne Illusionist & Disney Expo at ACMI
& Ian Potter Centre
Overnight at Marriott Melbourne

Friday 26 - Saturday 27 November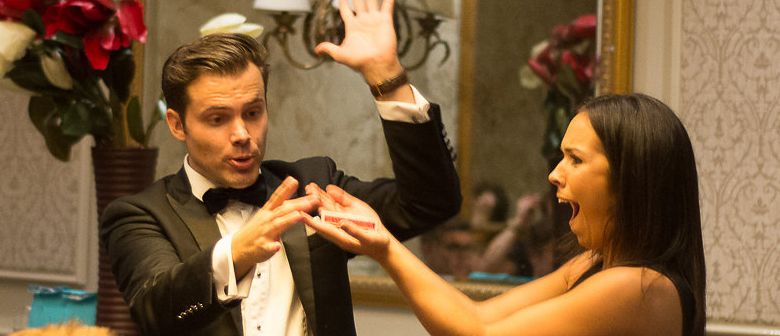 *MELBOURNE ILLUSTIONIST SHOW     *DISNEY EXPO at ACMI     *IAN POTTER CENTRE
*Overnight at MARRIOTT MELBOURNE    *breakfast at Marriott    *delicious lunch in CBD   *2 course dinner at Marriott
We depart Warragul in the early afternoon for our Melbourne overnight experience.  After we arrive and check in at the Melbourne Marriott, there will be some leisure time before we get together for dinner a the hotel and the enjoy the Illusionist show.
The Impossible Occurrence magic show is one of Melbourne's best-kept secrets, an astonishing display of deception to rival any of the world's great magic shows. This is entertainment on a grand scale: a wondrous display of illusion, mind reading and magic that will take you on a journey into the unknown.
You've seen magicians before but probably never this close. Along the way Luke connects with his audience begins to turn even deep-seated sceptics into believers with his flawless magic.
Next morning, we will visit the Ian Potter Centre, NGV Australia is an art gallery that houses the Australian part of the art collection of the National Gallery of Victoria. Next, discover the creativity and innovation of almost 100 years of Disney Animation in ACMI's latest Melbourne Winter Masterpieces exhibition.
Shown in Australia for the very first time, this exhibition contains original sketches and rare artworks from 1928 to the present day, including the latest release Raya and the Last Dragon, exclusive to Melbourne. See over 500 artworks from your favourite animations. Don't miss the chance to see how animators use colour to express emotions and the technical skill of crafting character and storytelling. You can even step inside a scene from the Disney classic Snow White and the Seven Dwarfs.
A delicious group lunch will be included at a special restaurant in the heart of the CBD.
COST:                   $700 per person  ($120 single supplement)
INCLUDES:         Gippsland Travel escort, coach transfers, overnight stay with (1) breakfast (1) dinner at Melbourne Marriott Hotel, (1) delicious lunch in CBD (location TBA), entry to Illusionist Show, entry to Ian Potter Gallery, entry to Disney expo, water on coach, hand gel.