Melbourne Illusionist & The Lume Melbourne
Overnight at Marriott Melbourne

Friday 22 - Saturday 23 October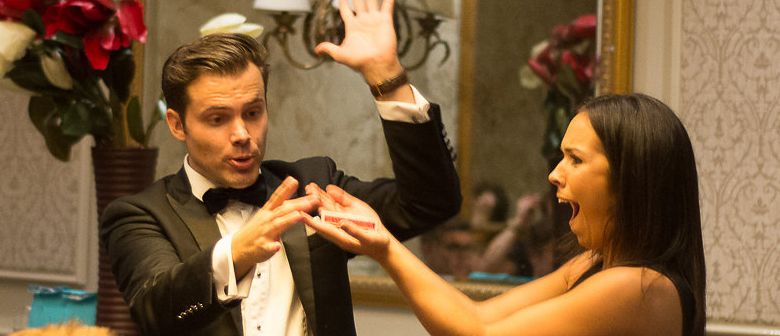 *MELBOURNE ILLUSIONIST SHOW     *THE LUME     
*Overnight at MARRIOTT MELBOURNE    *breakfast at Marriott    *delicious lunch in CBD   *2 course dinner at Marriott
We depart Warragul in the early afternoon for our Melbourne overnight experience.  After we arrive and check in at the Melbourne Marriott, there will be some leisure time before we get together for dinner a the hotel and the enjoy the Illusionist show.
The Impossible Occurrence magic show is one of Melbourne's best-kept secrets, an astonishing display of deception to rival any of the world's great magic shows. This is entertainment on a grand scale: a wondrous display of illusion, mind reading and magic that will take you on a journey into the unknown.
You've seen magicians before but probably never this close. Along the way Luke connects with his audience begins to turn even deep-seated sceptics into believers with his flawless magic.
In the morning we experience THE LUME and embark on its first adventure with a fantastic trip through the vibrant works of Vincent van Gogh. Transcend time and space as you accompany the Dutch master on a multi-sensory tour of the Netherlands, Paris, Arles, Saint Rémy and Auvers-sur-Oise. Young and old will delight at the chance to step inside The Bedroom or be surrounded by Van Gogh's glorious Starry Night, while the uniquely recreated Café Terrace 1888 evokes the flavours of nineteenth-century France.
Surprises await in this symphony of colour, sound, taste and aroma. Get ready to experience the captivating world of Van Gogh in a whole new light. 
A delicious group lunch will be included at a special restaurant in the heart of the CBD.
COST:                   $730 per person  ($120 single supplement)
INCLUDES:         Gippsland Travel escort, coach transfers, overnight stay with (1) breakfast (1) dinner at Melbourne Marriott Hotel, (1) delicious lunch in CBD (location TBA), entry to Illusionist Show, entry to The Lume Melbourne, water on coach, hand gel.