MOULIN ROUGE!! The Musical. Regent Theatre Melbourne
Matinee - Sunday, 30 January 2022 - BOOKED OUT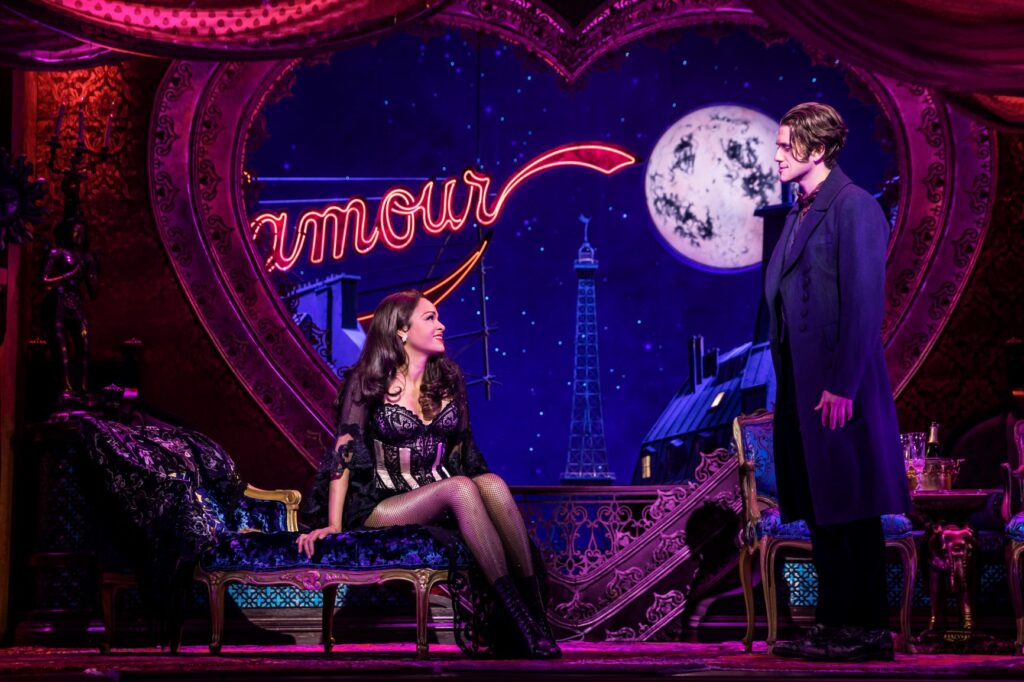 Moulin Rouge opened its doors to Melbourne audiences at the Regent Theatre in August 2021.
The show, based on Baz Luhrmann's incredibly successful 2001 film of the same name, opened in Boston mid-2018 before transferring to Broadway.
The Australian production is to be produced by Australian company Global Creatures who are no stranger to the movie to musical conversion having previously brought us the musical versions of King Kong, Strictly Ballroom and Muriel's Wedding.
"I'm reflecting how, a little over a year ago, I was standing on the Broadway stage with [Victorian Premier] Daniel Andrews announcing the intended Australian premiere of Moulin Rouge in 2021 because it was such a perfect fit with Melbourne's love of cultural institutions, fashion, food and music" Producer Carmen Pavlovic said.
"Now, it's even more prescient. It feels like a call to arms. The story of Moulin Rouge is about show folk fighting to save their theatre and that essence of resilience and fighting for what matters has galvanised me and the whole team this year – a year of impossible challenges all round."
COST:                  Price On Application
INCLUDES:         Gippsland Travel escort, return coach transfers from Warragul entry to Moulin Rouge, Dress Circle seating, 2 course lunch at Lupino Bar & Bistro, water & snacks on coach, hand gel.
Group size:         18 to 25 passengers