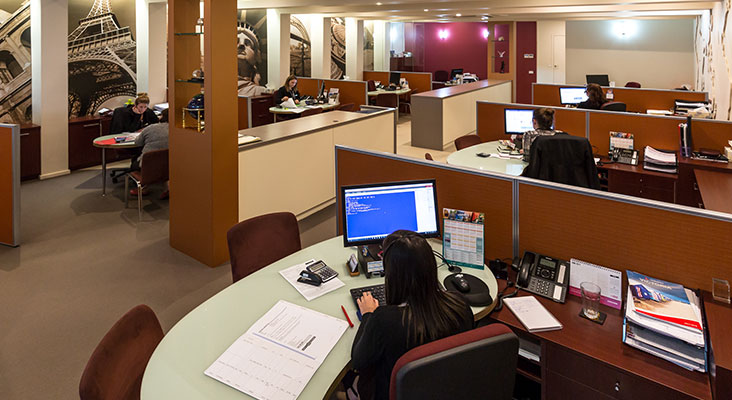 Operating for over 36 years and with over 150 years of combined travel knowledge and experience, Jacquey Turner and her staff can give you the most up to date advice and assistance for all your travel needs.
In April 1988, Jacquey and Bob Turner took ownership of Gippsland Travel and began a dramatic journey that has seen it grow into one of Australia's leading independent and multi-award winning travel agencies with an Australia-wide clientele.
Gippsland Travel's combination of excellent personal service, highly skilled consultants and years of experience has meant that the business has gone from strength to strength in an ever-changing and competitive world.
Jacquey's years of travel as the child of English ex-pat parents, gave her a life-long love of discovering new destinations.   Asked what she likes most about her job, Jacquey says that it is seeing the enjoyment her clients get from visiting new and exciting places around the world. This has been the inspiration for developing the personally escorted touring part of the business.
Each year Jacquey escorts three or four international tours to destinations as diverse as India, Central America & Cuba, Canada, Egypt, Africa, Sri Lanka, Corsica, Sardinia & Sicily and South America.  More recently her tours have been showcasing wonderful Australian destinations.
Jacquey tries to offers a range of personally escorted tours to suit travellers looking for something new and different as well as repeating itineraries that have become so well loved over the years.
While Gippsland Travel has developed a well-earned reputation for offering wonderful personally escorted tours, we are a full service agency. Our highly-trained consultants hold a minimum of Certificate 3 in Travel or equivalent and have many years of travel experience to draw on when advising you about independent travel.
You can find out just how many countries they have visited if you go to Our Staff link on our website and click on each Consultant's name. 
Although Gippsland Travel draws its business from across Australia these days, it continues to support the local community. As they have for over 30 years, the business and its owners continue to be actively involved and give extensive sponsorship to many local organisations.
"For the past 34 years, we have strived to offer the best travel service possible to our loyal client base.  Their wonderful support has enabled us to continue to give back as much as we can to the local community," Jacquey said.