Escorted by Jacquey Turner
Wednesday 16 March – Friday 25 March 2022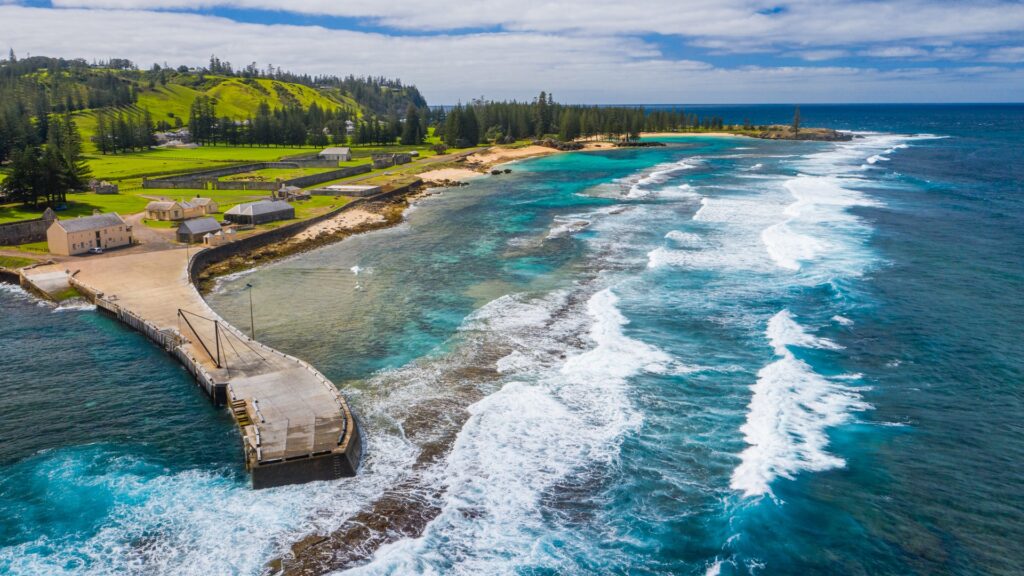 From $4,199 pp twin share
About this trip
Captain James Cook was the first to officially discover Norfolk Island, describing it as "paradise" – a term he did not use liberally in his journals.  From 1788 to 1854, this paradise became a harsh penal colony and home to hapless convicts. 
Today, it is home to the descendants of the Bounty Mutineers whose barefoot manners, warmth and hospitality have been woven into the island's unique and timeless rhythm – a special charm that draws visitors back time and time again.
The Pitcairners were the descendants of the infamous English sailors of mutiny on the Bounty fame and the Tahitian women who, under their leader Fletcher Christian began a new life on isolated Pitcairn Island. After outgrowing tiny Pitcairn the community, Queen Victoria gave Norfolk Island to the 8 island families, 194 islanders arrived on the Morayshire in 1856.
Day 1:                       Melbourne – Brisbane
Day 2:                      Norfolk Island arrival / Island Fish Fry / Museum
Day 3:                      Fletcher's Mutiny Cyclorama / Half Island Tour / Progressive Dinner
Day 4:                      BBQ Breakfast Bush Walk / Sound & Light Show                            
Day 5:                     Local markets / Convict Settlement Tour
Day 6:                      Green Fingers Tour / Governor's Lodge
Day 7:                      Christians 4WD Tour / Night as a Convict
Day 8:                      Colleen McCullough Home Tour / Fletchers Fate Mystery Dinner
Day 9:                      Mootineer Cheeses / Homestead Restaurant
Day 10:                    Return to Australia
Your Tour Guide
JACQUEY TURNER, your tour leader, has more than 36 years' experience as a highly successful travel agent and tour guide.
Jacquey's attention to detail and personal care ensures that everyone travelling in her group will have a most enjoyable holiday experience.
"I thoroughly enjoy escorting tour members to so many wonderful places in Australia and around the world and am especially looking forward to showing you around our own backyard. The sights, sounds and history all contribute to a fabulous experience but most importantly it is the people that you meet and have the privilege of travelling with that has the most lasting impression. We always have lots of fun and continue to enjoy the memories for many years."