Western Australia Encompassed
This 16 day tour explores all the highlights of the southwest
and then heads north to the dolphins at Monkey Mia.
Escorted by Jacquey Turner
Sunday 4th to Monday 19th September 2022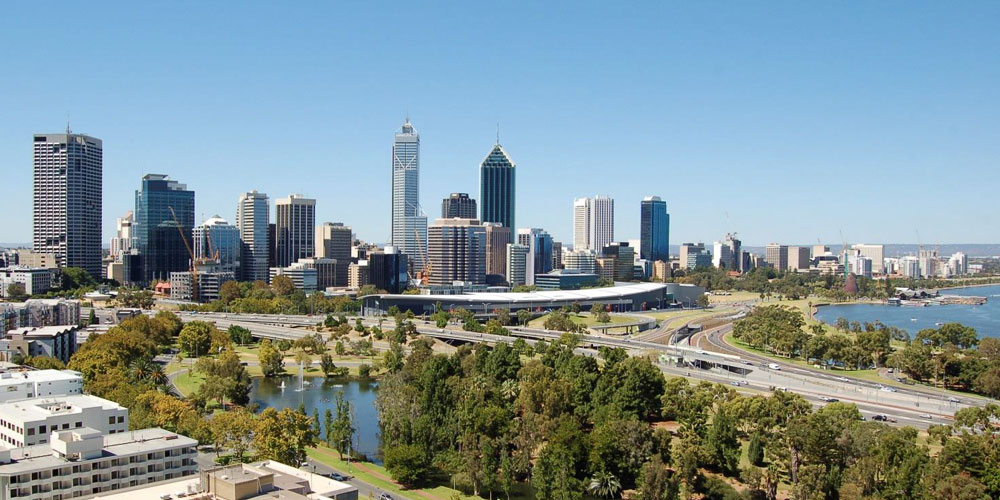 $8,299 per person on a twin share basis.
$2,499 single supplement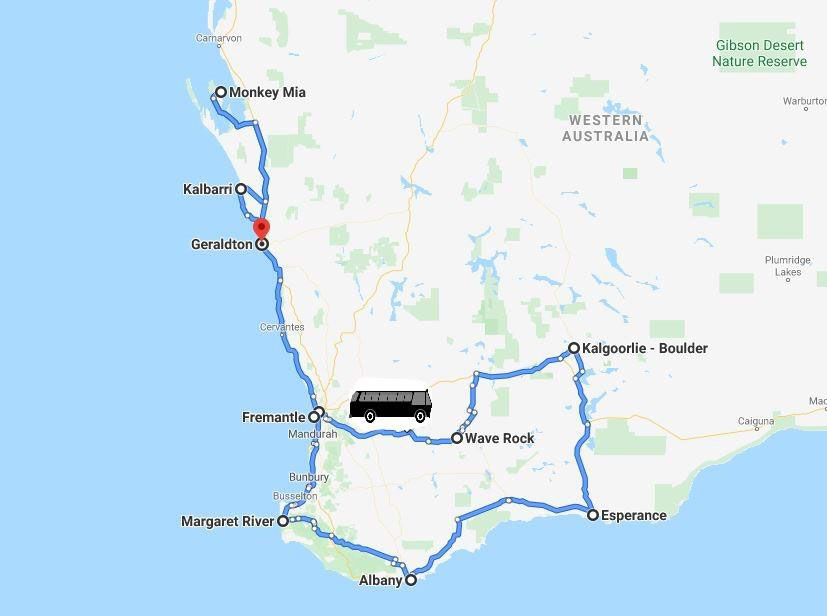 About this trip
Western Australia, covering the entire western third of the country, is made up mostly of the arid Outback.
Its population is concentrated in its fertile southwest corner, home to the Margaret River wine region and the riverside capital, Perth.
WA is extraordinarily beautiful with its red pindan dirt, white sandy beaches and turquoise seas and has adventure, remoteness, ancient beauty, incredible beaches, pristine reef system, and world-class food and wine
This is also an ancient land and its Aboriginal cultures are more visibly present than in much of the rest of Australia.
Day 1:     Arrive Perth
Day 2:    Perth to Wave Rock
Day 3:    Wave Rock to Kalgoorlie
Day 4:    Kalgoorlie to Esperance
Day 5:    Esperance to Albany
Day 6:    Albany
Day 7      Albany to Margaret River
Day 8:    Margaret River
Day 9: Margaret River to Fremantle
Day 10:  Fremantle to Rottnest Island
Day 11:   Fremantle to Kalbari
Day 12:  Kalbari to Monkey Mia
Day 13:  Monkey Mia to Geraldton
Day 14:  Geraldton
Day 15:  Geraldton to Perth
Day 16:  Perth to Melbourne
This itinerary and booking form is a sample only and maybe subject to change. 
Your Tour Guide
JACQUEY TURNER, your tour leader, has more than 36 years' experience as a highly successful travel agent and tour guide.
Jacquey's attention to detail and personal care ensures that everyone travelling in her group will have a most enjoyable holiday experience.
"I thoroughly enjoy escorting tour members to so many wonderful places in Australia and around the world and am especially looking forward to showing you around our own backyard. The sights, sounds and history all contribute to a fabulous experience but most importantly it is the people that you meet and have the privilege of travelling with that has the most lasting impression. We always have lots of fun and continue to enjoy the memories for many years."