BAW BAW GARDENS & WINERY EXPERIENCE
Exclusive Small Group Tour with Jacquey Turner!
Explore our local region on this full day tour

Sunday, 17 October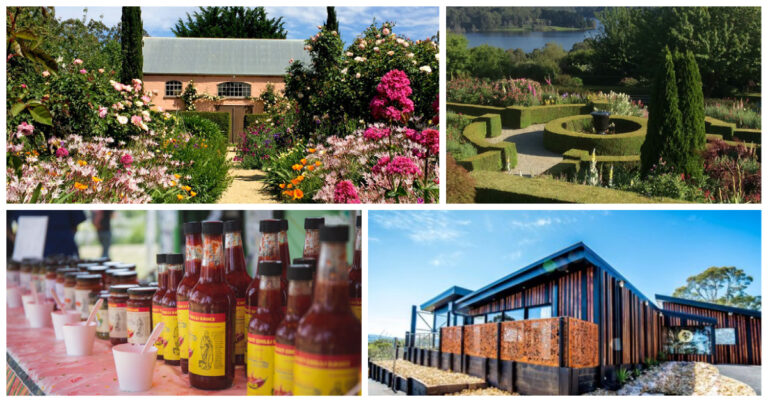 Now more than ever is the time to support our local businesses who have put their heart and soul into producing delicious wines and growing spectacular gardens. 
With so many beautiful gardens and boutique wineries right on our back door, we hope you will join Jacquey Turner to explore just a few on this Baw Baw Gardens & Wine Tour.
First, we will visit BROUGHTON HALL GARDENS for a guided tour, morning tea and time to stroll through the magnificent gardens with the opportunity to buy plants at Muskers shop.  The garden at Broughton Hall is stunning in early spring, September, when the bulbs start popping up and around the time of cherry blossom in October. November is when the roses are in full bloom, lasting through to December.
Next, you visit PICARDY GARDEN, a French inspired, romantic country garden set amongst the rolling green hills of Neerim South, overflowing with roses, flowers, herbs and vegetables contained within a formal framework.  Hear how the gardens were developed over the years and enjoy free time to explore.
After an included lunch at the NEERIM SOUTH HOTEL, you take a short drive to a beautiful farm set in the lush green hills in Neerim East for wine and chutney tasting at ST FIACRES FARM.  Here they grow everything from citrus to vegetables then turn whatever is grown into produce – preserves, concentrated cordials, sauces and chutneys. Their hand planted vineyard consists of cool climate reds – Sangiovese, Shiraz, Grenache and Tempranillo.
Our last stop for the day is BRANDY CREEK ESTATE for wine tasting when you can enjoy their premium cool climate wines, including Tempranillo and Sparkling Pinot Gris, while we take in the stunning views over the vineyard, olive grove and neighbouring farms out to the Baw Baw Ranges.
COST:                   $190 per person
INCLUDES:         Jacquey Turner as your Tour Escort & Driver in a luxury 8-seater Kia Carnival, Home pick up and drop off (within 30 klm radius of Warragul) Guided tour of Broughton Hall, Owners introduction at PICARDY GARDENS, Lunch at Neerim South Hotel, Wine tasting at Brandy Creek Estate, Wine & Chutney tasting at St Fiacres Farm, water & snacks, hand gel.
Group size:         Exclusive group size of 6 guests only.