Dame Elisabeth Murdoch's Cruden Farm
plus lunch at Green Olive at Red Hill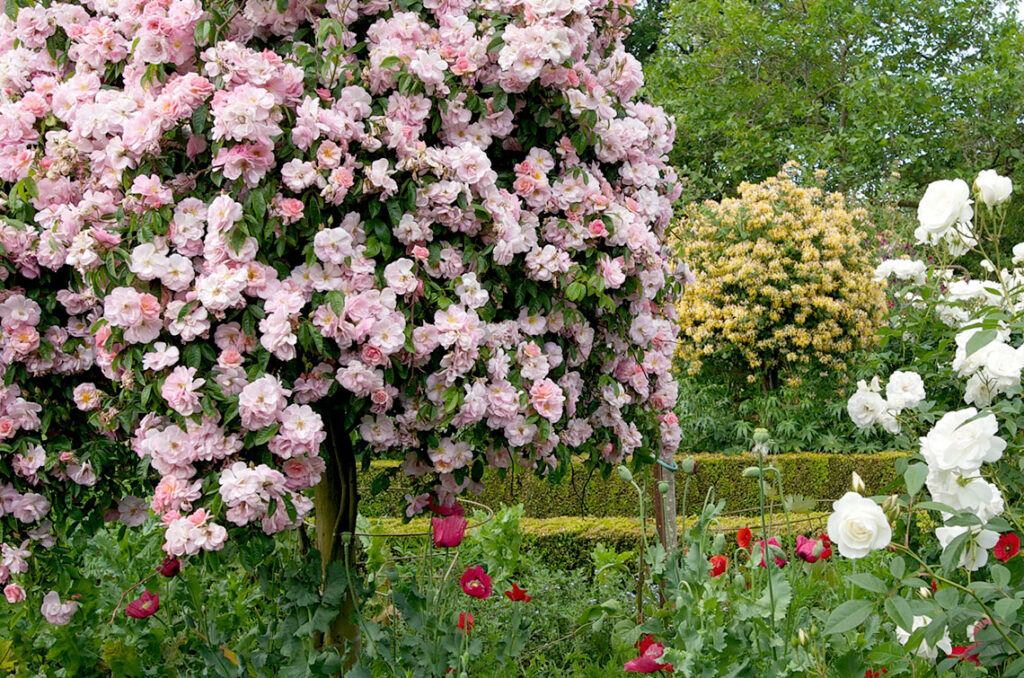 In 1928, journalist and newspaper executive Keith Murdoch gave his 19-year-old bride, Elisabeth Greene, a small farm as a wedding present. Elisabeth loved the property at first sight, but after returning from overseas sometime later, Dame Elisabeth was distressed to find an ostentatious renovation had been done and in the coming decades set about 'burying the house within the garden'.
The star attraction of Cruden Farm is the garden and the iconic image and star component is the main driveway, planted with over 100 lemon scented gum trees. In truth, there are many gardens to enjoy, each one different in style, plantings and mood. Each area was carefully planned by Dame Elisabeth Murdoch and Michael Morrison.  To this day Michael is still implementing Dame Elisabeth's long-term plans for various areas across the garden.
The Picking Garden truly reflects the changing seasons at Cruden Farm and during Spring and Summer is alive with thousands of blooms and glorious colour. There are many special areas to explore, including the 'outer garden' and the plantation areas.
Our lunch at Green Olive at Red Hill, winery and olive grove, is a whole farm experience. They grow olives, grapes, herbs and veggies, raise sheep and chooks as well as use fresh produce from local farmers to create a range of tapas and wine you'll love!
A stop at the little town of Flinders will give us time to explore galleries such as the well -known Manyung Gallery & Sculptures.  We finish off the day with a scoop of delicious ice-cream or a hot drink from the Flinders Chocolaterie.
COST:                   TBA
INCLUDES;         Gippsland Travel escort, return coach transfers from Warragul, GUIDED TOUR OF Cruden Farm, delicious Farmers Lunch at Green Olive, Red Hill, ice-cream at Flinders Choclaterie, water & snacks on coach, hand gel.
Group size:         15 to 20 passengers