Deirdre Green – Reception
Deirdre has been travelling around both Australia and internationally since her early 20's.
FAVOURITE HOLIDAY:
Difficult to say as all so different and unique. However, for pristine majesty and spectacular beauty I would have to say cruising in Antarctica. Mother nature at her pure best.
HOLIDAY TIPS:
Planning is essential. Seek professional advice from a trusted Travel Agent. Gippsland Travel has been exceptional in providing this service to me over the years. This makes the preparation organised, streamlined and stress free.
Take copies of your Passport with you! Just in case!
Use a Multi-Currency Cash Passport. Saves carrying too much cash. Your friendly Travel agent can assist in this regard.
Despite all my travels I have not yet mastered the art of packing lightly! Plan, lay it all out and then halve it!!!! (Then do it again.)
 Extra memory cards – you can never have enough.
Travel Insurance. You should NEVER leave home without it.
Relax and enjoy the experience.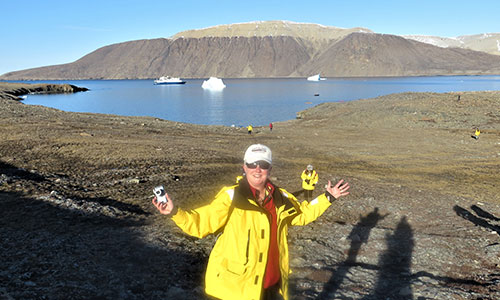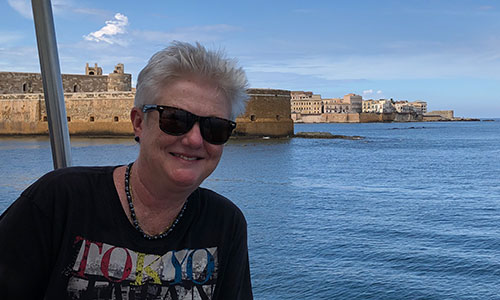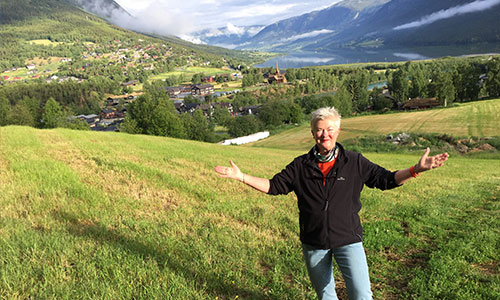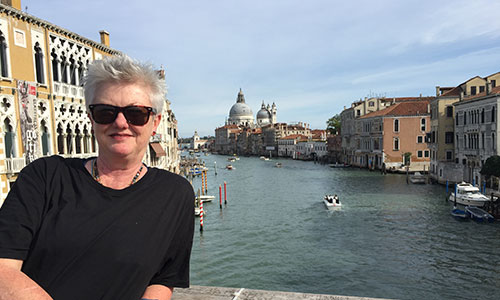 Places I have visited:
AUSTRALASIA & SOUTH PACIFIC:
All AUSTRALIAN States and Territories
NEW ZEALAND both North and South Island
TAHITI, MOOREA, BORA BORA, COOK ISLANDS, VANUATU, FIJI
---
EUROPE / UNITED KINGDOM / IRELAND:
UK, IRELAND
FRANCE, MONACO, NETHERLANDS, GERMANY (MUNICH), AUSTRIA, ITALY, SWITZERLAND, SPAIN, PORTUGAL, POLAND, CROATIA, SLOVENIA, CORSICA, SARDINIA, SICILY, TURKEY.
MALTA, GREECE, CRUISE AROUND THE PELOPONNESE REGION INCLUDING THROUGH THE CORINTH CANAL, PAROS.
SCANDINAVIA- FINLAND, SWEDEN, NORWAY, DENMARK, ESTONIA (Tallin)
---
AFRICA:
KENYA
TANZANIA
---
EAST ASIA:
CHINA: Beijing, Xian, Wushan, Wuhan, Great Wall, Yangtze River cruise, Three Gorges Dam, Chendu, Chongqing, Changchun and Hong Kong
MONGOLIA: Hohot, Baotou
---
MIDDLE EAST AND ASIA:
SAUDI ARABIA: Riyadh, Dubai, Bahrain
EGYPT
INDIA
AMERICAS / NORTH AMERICA / SOUTH AMERICA:
USA: Los Angeles; San Diago
CANADA: Vancouver, Toronto, Banff, Jasper, Calgary, Canadian Artic
Greenland
SOUTH AMERICA: Argentina, Chile