THE JOURNEY TO RECOVERY!
Agents are in the departure lounge, bound for better times…
---
Sunday Escape Magazine featuring Jacquey Turner
Like travel agents all over Australia, Jacquey Turner is looking forward to a brighter 2022 – and travelling overseas herself again.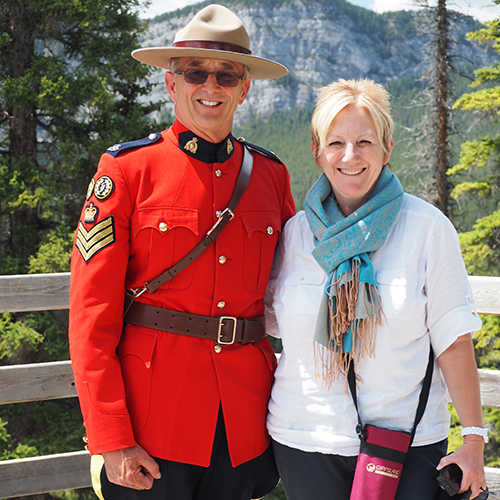 Like travel agents all over Australia, Gippsland Travel's Jacquey Turner is looking forward to a brighter 2022 – and travelling overseas herself again.
I've been in the travel industry for 37 years and the past two years have been the hardest time by a long stretch. We went through September 11, Sars, airline collapses and pilot strikes. We all thought that was bad, but they were all over in a few months and the Covid pandemic has dragged on for such a long time. There have been may different components we've been dealing with.  The first, from March through to October 2020, was just keeping on top of refunds. We also had a few clients to get home at the very beginning. Then we started rebooking for 2021, thinking it would all be over. And then it wasn't.
So then we had to undo everything for 2021and rebook for 2022. Then earlier this year, when state borders were starting to look more positive, we had some quite nice domestic bookings and then they all fell over when state borders closed mid-year.
I think just about 100% of the people we've helped through the past two years, with initial bookings, then refunds and then using credits, have all been so appreciative of us managing it all, rather than them having to try to manage it themselves.
For travel agents, the bulk of payments are generated after the travel takes place. People might assume that once they've paid their money to us, as agents, we've earned our money. We collect the money from the clients and distribute it to various suppliers including hotels, car hire, airlines and so on. We don't actually collect earnings on a booking until the clients have departed.
Things are looking up, especially in New South Wales and Victoria. It's definitely more positive, but there's still a lot of hesitancy there.  We've got some nice international bookings from early December onwards and more after Christmas as well as several situations where people here are trying to get family back. Now that they can comeback from overseas there's a bit of that happening.
Using a travel agent is more vital now than ever because there's no doubt there's a very complex array of requirements -we're keeping on top of policies every day. We get a lot of email information on the rules and regulations constantly coming through from both the government and the airlines. Another benefit is that travel agents can find the best rates that don't require payment now, but it means that at least there's something booked.   We're also across what the deal is with travel insurance. The policies we offer haves some Covid cover.
We've been doing group trips for 20 years now. We ho three to four groups a year, and get huge return business. I usually host groups internationally, but lately I've been running day tours around our region including South Gippsland and East Gippsland. We visit gardens and wineries and have gourmet picnics in the immediate vicinity. They're a bit of fun. It's only small groups of eight people, and I drive the minibus.
Our first flying group departure – we're aiming for March – is to Norfolk Island, with a group of up to 20 guests. Then in June, hopefully we'll head to Italy, Greece and Malta for my first international trip. I'm crossing everything that it happens, and then just rolls on from there, with the UK after that. It will be a very busy year.
Having not travelled internationally for a couple of years, there are three things I really can't wait to do again.
I want to see a medieval structure; I can't wait to hear a different language; and I can't wait to eat different food in its own country.
Gippsland Travel is a member of the Australian Federation of Travel Agents (AFTA).gippslandtravel.com.au