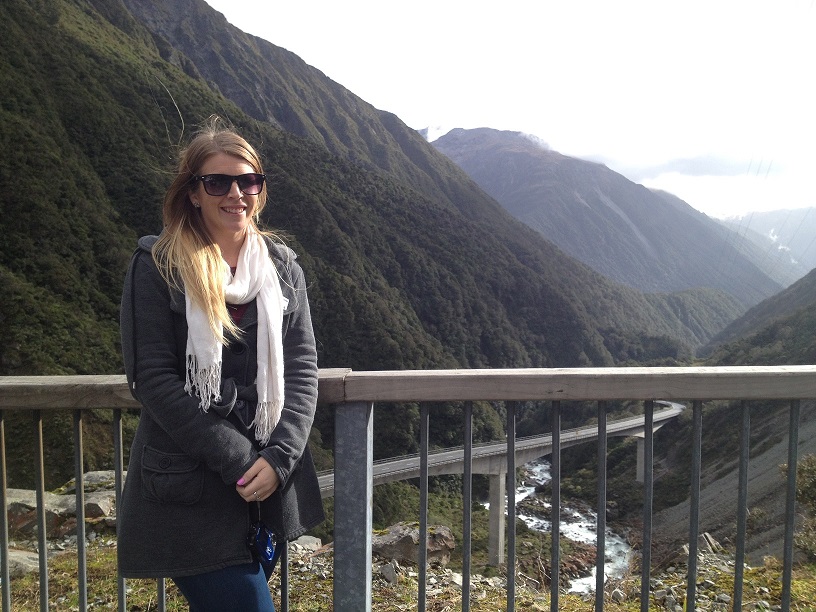 I was lucky enough to be invited to experience coach touring first hand with Grand Pacific Tours on 8-day South Island Tour.  This beautiful itinerary showcased some of the best attractions of New Zealand's South Island.

With such well organised and efficient drivers and guides, this relaxed and fun atmosphere was a fantastic way to holiday. Each day felt very relaxed as you had nothing to worry about other than take in the sights along the way from the coach.

Grand Pacific Tours was a great way to see all the main sights, but also experience the countryside, picturesque scenery and beautiful little towns of the South Island along the way. Visiting the devastated city of Christchurch to the glaciers at Franz Josef, the misty Milford Sound, and to the shores of Lake Wakatipu in Queenstown. The South Island of New Zealand is truly a must see destination.

Each of the towns we stopped in gave us a new activity to experience. We enjoyed the famous Tranz Alpine train journey across the farmlands of the Canterbury Plains and into the Southern Alps taking in some of the most amazing sights. In Franz Josef we got to experience the helicopter ride to the top of the glacier.  This was my favourite part of the trip and I would highly recommend everyone to do this.
In Queenstown we experienced the amazing jet boats in the icy cold conditions, and also found time to taste the well-known Fergburger which was delicious and well worth the line up.

When in Queenstown don't miss the opportunity for dinner at the Skyline Restaurant, this sits at the top of the steepest lift in the Southern Hemisphere, with stunning panoramic lake and mountain views. They offer a beautiful dinner and a powerful Mauri cultural performance.

The magical, misty Milford Sound was an amazing adventure, it was a rough and wet day but I still found myself on the top deck of the cruise boat in awe of the cliffs, peaks and cascading waterfalls passing by, truly stunning. The drive in and out of Milford Sound was even beautiful with amazing temporary waterfalls due to the weather.

Each hotel we stayed in had wonderful service with amazing staff and hotel managers meeting and greeting us in each location. The food along the way was also superb, and the knowledge and attention to detail that the drivers and guides gave us exceeded my expectations.

I now know why all of our clients loved travelling with Grand Pacific Tours, they really did make the tour as comfortable, relaxed, and fun as possible defiantly an enjoyable experience everyone could enjoy.