---
with Jan Darby & Krystal McCallum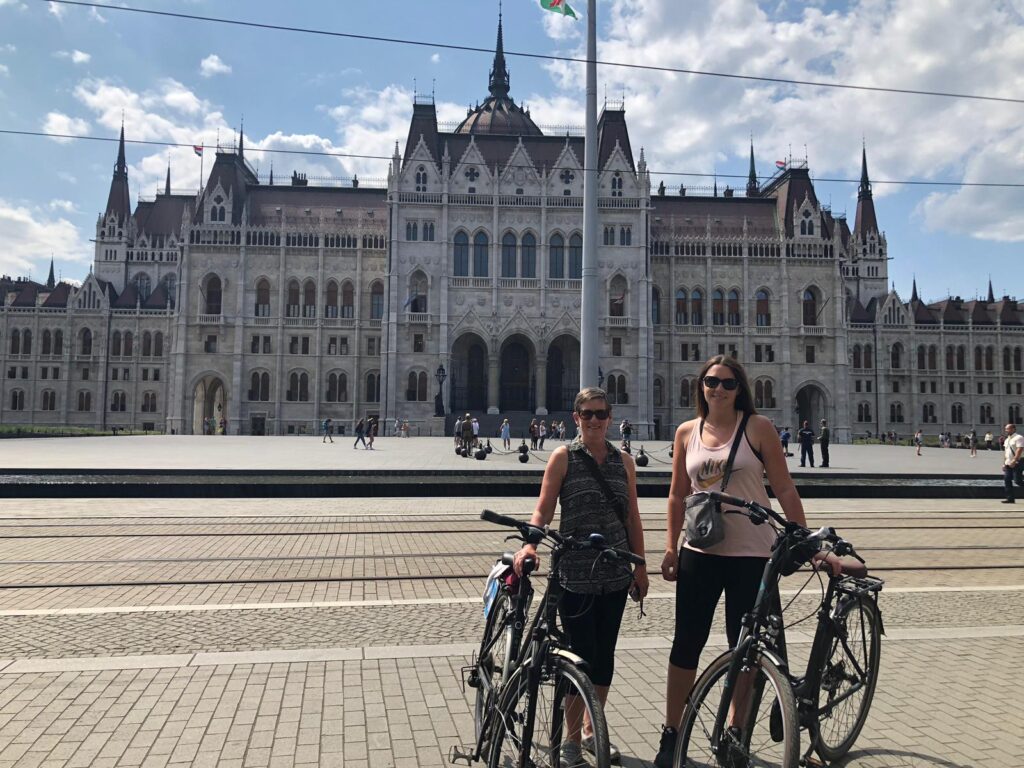 Krystal McCallum and I recently had the opportunity to join an 8-day, 7-port Viking Europe River Cruise from Passau, Germany to Budapest, Hungary. As neither of us had been on a river cruise before we were very excited to experience this very popular way of travel.
We flew with Qatar Airways via Doha Airport, which is modern, clean and easy to get around and on arrival in Munich, checked into the Hilton for an overnight stay. The hotel was located adjacent to the Englische Garten (English Garden) Munich´s famous 900- acre park. It includes shaded paths, ponds and a brook, and is one of the largest urban parks in the world.
After a good night's sleep, we explored these beautiful gardens by the light of day and in the afternoon were driven the two hours to Passau to join our ship. Our cabin was the Standard Stateroom and there was plenty of storage so our luggage could be unpacked and out of the way.
Then it was time to explore the ship, which we learned had 190 passengers onboard. I must say that it never felt like that many people around us as there were so many different areas to spend time in, either relaxing, eating or just enjoying the beautiful scenery.
We had a day in Passau, a truly enchanting town, before setting sail. Our first port of call before cruising through the Wachau Valley was Linz. Next was Krems in Austria and then it was on to beautiful Vienna. On Day 6 we were docked in Bratislava in the Slovak Republic, another delightfully quaint city, and the following day after cruising through the Danube Bend we arrived in Budapest.
With most of the cruising happening overnight, it was wonderful to wake up in a new town or city each morning. Once docked, we had the freedom to come and go as we liked. This was particularly good for me as I am an early riser and would head out at 5am for a long walk exploring.
There were so many included shore excursions plus loads of optional tours on the Viking program, including panoramic coach tours, local home tours, walking tours, hiking and bike riding tours. Krystal and I mostly went on the city walking tours, which were very informative and also gave us a chance to shop. We were busy every day and particularly loved our bike tour in Budapest, exploring Margaret Island. Even though we needed to pre-book our included shore excursions, we were able to change or decide not to join them at any time.
On board, the food was excellent and plentiful, and the crew were fantastic. They were so helpful and nothing seemed like an effort, even assisting in fixing my broken shoe.
In summary, I found this Europe by river cruise to be a most relaxing way of travelling that would suit everyone, whether you are the active exploring type or just prefer to sit back and enjoy the ride.
And don't believe that myth that river cruising is just for older people. We thoroughly enjoyed our cruise and can't wait to book another.
Thank you to Viking Cruises and to Jacquey for letting us experience the Danube Waltz.